About Us
Contact Information
President
Sarah Rivord

email:
Vice-President
Cecilia Gallagher

email:
History
Orchard Hills subdivision is located just southwest of 10 mile and Meadowbrook. It was established in 1957 by the original developer. We are working to establish our history here, but until then, you can take a look at an aerial shot of the Meadowbrook Lake subdivision to see Orchard Hills under construction.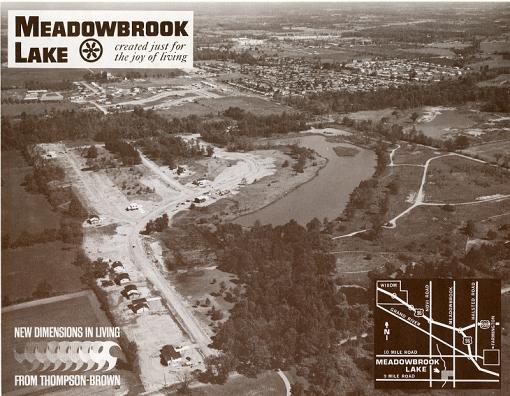 We are located just under the logo (and above the Meadowbrook Lake subdivision).
Flood Plain Map
This is a map of the flood plain for the area roughly south of 10 mile, and north of 8 mile, between Haggerty and Taft roads.
Orchard Hills lies just outside of the flood plain